Representative of an Overseas Business Visa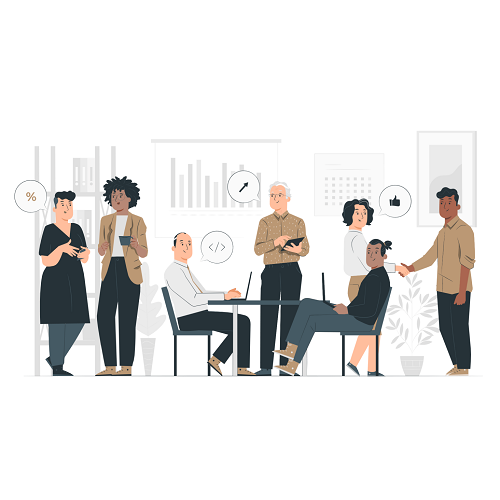 The UK is always open for business. In fact, despite Brexit, the UK has moved closer to the top of the 'Ease of Doing Business' index.
And as London continues to be a global 'Alpha' city, it remains a choice destination for businesses worldwide to continue growing their operations.
For the purposes of activities designated as 'Work', visas for the UK are broadly classified under the following categories: Long-Term, Short-Term, Investors, Business Development & Talent. Additionally, they are also the categories of Domestic Workers and Sole Representative of a Business.
We recommend that you consult a Business Immigration legal expert if your circumstances fall beyond these categories.
*T=Tier (T1 being the highest category and so on)
Long-term Work Visas include Skilled Worker visa, Health and Care Worker visa, Intra-company visas, Minister of Religion visa (T2) and Sportsperson visa (T2)
Short-term Work Visas include Temporary Worker (T5) visas for Charity Workers, Creative and Sporting professionals, Government Authorised Exchange, International Agreement Worker, Religious Worker visa and Seasonal Worker visa
Additionally, included in this category are the Youth Mobility Scheme (T5) and Graduate visas
Investor, Business Development and Talent Visas cover the following individual or organisational criteria: Innovator, Start-Up, Global Talent, Entrepreneur (T1) and Investor (T1)
Some additional information on specific categories:
Global Talent Visa:
You can apply for a Global Talent visa to work in the UK if you're a leader or potential leader in one of the following fields: Academia or Research, Arts and Culture and Digital Technology.
Representative of an Overseas Business Visa:
You can apply as a representative of an overseas business if you're either:
The sole representative of an overseas business planning to set up either a UK branch or wholly owned subsidiary.
An employee of an overseas newspaper, news agency or broadcasting organisation posted on a long-term assignment to the UK
Graduate Visa
Gives you permission to stay in the UK for at least 2 years after successfully completing a course in the UK. You must be in the UK when you apply.
Overseas Domestic Worker Visa
Domestic workers in private household can apply for a visa to visit the UK with their employer if they: live outside the UK; are a domestic worker in a private household; have worked for their employer for at least one year.
Domestic workers include Cleaners, Chauffeurs, Cooks, Nannies, and those providing personal care for the employer and their family.
Entrepreneur Visa (T1)
You can no longer apply for a Tier 1 (Entrepreneur) visa.
If you want to set up or run a business in the UK, you might be able to apply for an Innovator visa or a Start-up visa.
If you already have a Tier 1 (Entrepreneur) visa
You can still apply: to settle in the UK (indefinite leave to remain); to extend your visa and for family members to join you.
Note: There are also some categories that are exempt from immigration control.
In summary, as we are sure you would understand, there exist Terms and Conditions such as Eligibility requirements unique to each visa type, furthermore these are subject to being updated or changed.
It can sometimes be challenging to navigate these requirements and we always encourage our clients to seek professional help.
So, why don't you focus on your business and let us focus on getting you here!
Finally, we would like to say that at BIAAP, we have first-hand experience of not only immigration matters, but also running and growing a legal practice in the city of London. Our own growth story reflects that of the London and the UK, and we are fond and proud advocates for living, working, and building businesses here!
This website is for informational purposes only and does not contain legal advice. As the law is subject to changes and updates, please do not act and/or refrain from acting based on anything you read on this site. Always seek legal assistance when required from a accredited and practicing professional i.e. solicitors. BIAAP (Brightway Immigration and Asylum Practitioners) is subject to and upholds the laws of the United Kingdom and adheres to the code of conduct required by our profession.