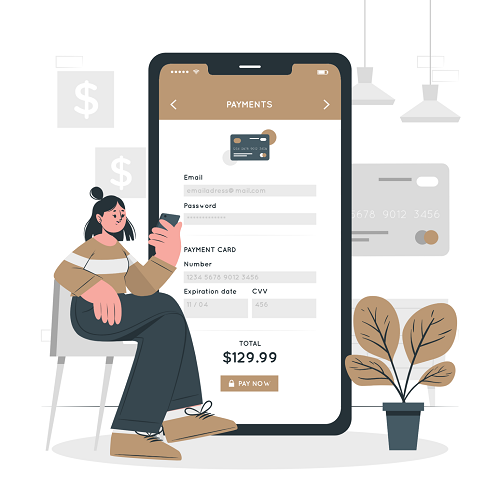 Fee
Here at BIAAP, we always attempt to provide the best possible legal advice for an affordable fee.
Our fee structure is as follows:
Initial Diagnostic Meeting:
Telephone or Whatsapp Call Consultation: £52.00 (Payable via Bank Card or PayPal)
In-Person Consultation: £80.00 (Payable in Cash)
Fee Paying and Appointment Process:
For Telephone or Whatsapp Call Consultation:
Step 1: Click on Pay Now button
Step 2: Log into PayPal (to pay via your PayPal account) or Checkout as Guest
Step 3: Enter details to pay with your Bank Card (Debit or Credit)
Step 4: Call us on 020-8309-8808 (from UK) or +44-790-862-8240 (from Abroad) to confirm your payment and book your appointment
Step 5: On the date and time of your appointment call on +44-790-862-8240 for your consultation
For In-Person Consultation:
Step 1: Call us on 020-8309-8808 (from UK) or +44-790-862-8240 (from Abroad)
Step 2: Book your Appointment
Step 3: When you show up for your appointment, payment would be taken upfront
Note: In case of emergency, appointments may be rescheduled
Additional Information:
BIAAP operates a fixed fee system. Which means upon receiving instruction, we request and expect our clients to make a full payment.
However, if any client wishes not to pay on a fixed fee basis. BIAAP would be able to provide them with an estimate of fees that might be payable.
Note 1: In exceptional cases if a client cannot pay the full fee, it may be possible to accept 65% of the fee upon instruction with the balance payable by instalment (this requires prior agreement and is subject to the terms and conditions of the contract, such as instalment payment policy)
Note 2: Any fee quote or estimate is subject to change if BIAAP must undertake unexpected or additional work whilst pursuing the client's businesses. For example: in case it is necessary to instruct a Barrister. In such cases the client is informed by letter in advance and an agreement is reached with regards to the limit of charges to be incurred. The client is duly informed when the limit is reached.
Specific Fees:
Continuing from the above please find a list of fees charged for different types of services. Do note that all fees quoted are professional fees that exclude VAT and disbursements such as UK Agency Border fees, courier fees etc. Terms and Conditions Apply.
Work Permit – £500.00
Student's Extension – £500.00
Settlement Extension – £800.00
Long Residence – £800.00
Naturalisation – £500.00
Interview Attendance – £500.00
EEA Application – £500.00
Non–EU Marriage Application – £800.00
Worker's Registration Scheme – £500.00
Entry Clearance/Sponsorship Application – £800.00
Variation of Leave/Resident Permit – £800.00
Asylum Assistance – £500.00
Asylum Appeals/other Appeals – £800.00
Bail Application – £350.00
Bail Hearing – £450.00
Entry Clearance/Hearing/Preparation of Bundles/Lodging – £800.00
Adjournment Hearing – £250.00
Human Right Application – £800.00
Preparing grounds of Appeals/Lodging – £450.00
Further Representation/Transferring of files – £500.00
Note 3: The above-mentioned fees are the fixed fee scale for 2021-2022
Note 4: In case payment is to be made towards fees to the Home Office (i.e., Application Fee) payment is to be made by cheque, directly to the relevant persons, bodies, or authorities and not to BIAAP or your solicitors.