Highly experienced in handling high-net-worth divorce cases and understand the unique challenges they present.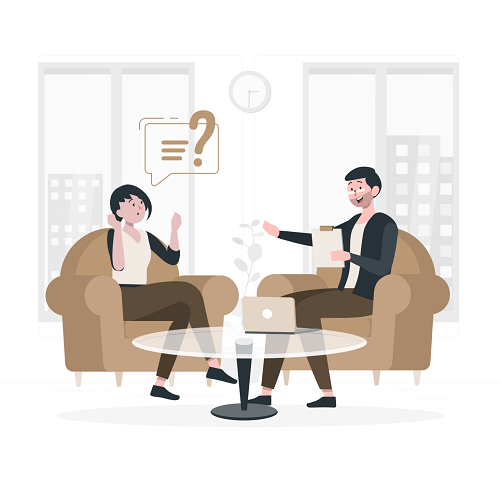 High Net Worth Divorce
Our family law team, headed by Mrs. Olagbaiye and based in Plumstead London's, are highly experienced in handling high-net-worth divorce cases and understand the unique challenges they present.
Beyond assisting you with the legal aspects of separating your life from that of your spouse, we also manage some of the wider aspects of a marital breakdown, including the restructuring of a family business, reputational management, dividing offshore assets, and drafting Declarations of Trust.
To speak to our top family law solicitors based in the City of London, please contact us on 0208 309 8808, or contact us through our online enquiry form.
For more on how our Family team can help you, visit our dedicated Family Law site.
Mrs. Olagbaiye heads our family lawyers in London.  Tokunbo has over 12 years' experience in family law and litigation and is a member of Resolution, an organisation of 6,500 family lawyers who follow a strict Code of Practice designed to resolve family law matters in a constructive, non-confrontation manner. Resolution members also campaign for improvements to the family justice system.
BIAAP is committed to helping couples resolve family law disputes in a non-confrontational manner.  As with all the best divorce lawyers, we work to avoid couples ending up in court; we support them in finding workable, long term solutions to resolving disputes over financial settlements and childcare arrangements.  This is achieved by encouraging round-table negotiations and mediation, both of which Tokunbo and her team have an abundance of expertise.
Putting children first
Our family law team believes firmly in putting the needs of children first.  We understand the pressure that divorce places on families and will work with you to ensure that the needs of your children are fully protected.
We believe in resolving matters involving children outside of the courtroom wherever possible.  Studies show that agreements made between parents themselves are more likely to be honoured.  Our family law solicitors are skilled at mediation and will work with both parties to the divorce to reach an amicable agreement regarding arrangements for your children.
Many high-net-worth families travel extensively.  This can cause concern and frustration for some parents regarding whether children will be returned to the UK.  Our family lawyers are highly experienced in dealing with child abduction cases and have an in-depth understanding of the principles of The Hague Convention.  We can act quickly and decisively, and many of our staff are multi-lingual.
Financial settlements
After arrangements for children have been made, a financial settlement is usually the biggest concern for most clients who need advice on divorce.  We provide practical, straightforward advice regarding the division of marital assets and wealth – leaving emotion and sentiment out of the equation.
London is considered the 'divorce capital of the world' due to the generosity English courts show to the financially weaker spouse.  Based within walking distance of the Royal courts of Justice, our family law solicitors have developed strong relationships with some of London's top family law barristers.  If there is a dispute over the jurisdiction the financial settlement of your divorce should be decided in, we can provide robust advice and representation, ensuring your best interests are protected.
Uncovering hidden assets
We have relationships with forensic accountants who can help unpick complex corporate structures and uncover hidden assets, even if they are placed offshore.
Forensic investigations involve examining hard drives, laptops and company accounts in detail.  Often spouses will secretly wind down a business prior to a divorce by inflating capital expenditure, creating false expenses and diverting income to entities created by alternative corporate structures.
If you believe your spouse has not made a full and frank disclosure of their assets, we can assist you in investigating their financial position.
Section 37 injunctions (freezing orders)
If you suspect your spouse may try and dispose of or hide assets to prevent them from becoming part of the financial settlement, you may be able to obtain a freezing order, (formally known as a Mareva injunction or order) under section 37 of the Matrimonial Causes Act 1973
A section 37 injunction can be placed on property, shares, bank accounts, fine art, and other luxury assets, held either in the UK or abroad.
Freezing orders are not granted lightly, as they can affect not only your spouse but third parties who deal with or benefit from the assets covered by the order; for example, trustees and business partners.
Our family lawyers have years of experience in obtaining section 37 injunctions, either with or without notice.  Tokunbo and her team understand the strict criteria the court will apply when considering whether or not to grant a freezing order.  We can also robustly represent you if you have been accused of breaching a freezing order.
Why choose us?
High-net-worth divorce matters often require a solicitor with both legal and commercial expertise.  At BIAAP, our family law team are supported by our commercial solicitors.  Both teams can collaborate to ensure your wealth is protected during divorce proceedings, regardless of whether you are the financially stronger or weaker party in the marriage.
You can trust that by instructing our family law team, you will receive expert guidance on each of the options available and the best path to take to ensure you and your children's future security.  Our solicitors also understand the need for confidentiality around high-net-worth divorce cases and can meet you at a discreet location if required.
For a more detailed discussion regarding high-net-worth divorce, or to book an appointment with a member of our family law team, please call us now on 0208 309 8808
For more on how our Family team can help you, visit our dedicated Family Law site.
For a more detailed discussion regarding your case, or to book an appointment with a member of our divorce and family law team, please call us now on 0208 309 8808
This website is for informational purposes only and does not contain legal advice. As the law is subject to changes and updates, please do not act and/or refrain from acting based on anything you read on this site. Always seek legal assistance when required from a accredited and practicing professional i.e. solicitors. BIAAP (Brightway Immigration and Asylum Practitioners) is subject to and upholds the laws of the United Kingdom and adheres to the code of conduct required by our profession.