Do not face the challenge of being Detained, Requiring Bail or Facing Removal alone. BIAAP is there for you, if required, every step of the way!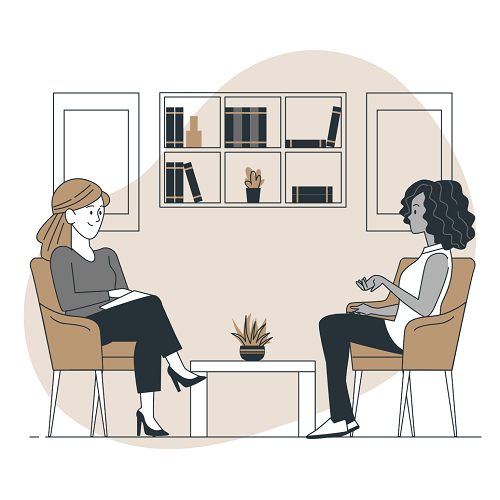 Immigration Related Concerns: Detention, Bail, Removal
If, for some unforeseen immigration related circumstances, you or your family and loved ones have been detained, require bail or are facing removal from the UK.
You can count on us at BIAAP to work with the Home Office on your behalf to ensure your case is heard and any issues are properly addressed.
Furthermore, our team led by Lawyer Tokunbo has over 20 years' experience and knowledge of Immigration Law and has an excellent reputation for obtaining release from detention, organising bail, and successfully halting (within the provisions of the law) Home Office deportations.
And most importantly, BIAAP is registered as a Regulated Immigration Adviser by the OISC (Office of Immigration Services Commissioner).
Please continue reading for information on selected topics:
Immigration detention
The Home Office has the power to detain individuals when exercising Immigration control. However, this is highly discretionary, the Home Office also has the power not to detain and to allow the individual to be in the UK on a temporary basis.
Detailed guidelines on how the power to detain is to be exercised provide that:
There is a presumption in favour of release.
Special consideration must be given to families and unaccompanied children.
There must be strong grounds for believing that a person will not comply with conditions of release for detention to be justified.
All reasonable alternatives to detention must be considered before detention is authorised.
Each case must be considered on its merits, including consideration of the duty to have regard to the need to safeguard and promote the welfare of any children involved.
To be lawful, detention must be based on one of the statutory powers and accord with Home Office policy and with the limitations implied by domestic and human rights case law. Detention must be used sparingly and for the shortest period necessary, as it is not an effective use of detention space to detain people for lengthy periods, especially if, it would be more practical to detain the individual later in the process once any appeal rights have been exhausted, and
detention is most usually appropriated to:
Effect removal
Establish a person's true identity on the basis of their application, and
Where there is reason to believe that the person will fail to comply with the conditions attached to their release
Certain people should not be detained except under exceptional circumstances.
These include:
Unaccompanied children and young persons under the age of 18
The elderly
Pregnant women
Those suffering from serious medical conditions which cannot be satisfactorily managed within detention.
Those suffering from serious mental illness.
Torture victims
People with serious disabilities
Victims of trafficking
Other vulnerable people
If you fall into anyone of these categories, we can arrange for your release and furthermore, you may be able to claim compensation for the time that you spent illegally in Immigration detention.
Bail
In the event that you or a loved one is being held in an Immigration Detention Centre, you may be able to apply for bail.
The grant of bail enables persons subject to detention to be physically in the UK. However, it is important to remember that the person on Bail has not illegally entered the UK. This means that a person who has been granted bail may live in the UK for months or possibly years but would not be considered to have entered the UK legally as per the words and spirit of the law.
Do note that Bail can be hard to get if you have been found guilty of breaking your bail conditions before or have been charged with a criminal office.
To aid in securing your bail, it is helpful if you have suitable accommodation available and if you can ask someone to act as your 'surety'. Your surety is liable to pay money if you break your bail conditions and is responsible to ensure that you report to Immigration officials when required.
Removal
If an individual does not have a right to remain in the UK or whose application for the same has been rejected, he or she may be removed from the UK.
The topic of being 'removal' can be understood in two ways:
Deportation or Deportation Order: is a form of removal that is based on serious criminal offences by individuals as well as not following immigration rules.
Administrative Removal: is used when an individual has not been following rules. This is not technically a deportation as a deportation has a separate legal definition in the UK.
What is a Deportation Order? Why is it given?
The Secretary of State can issue a deportation order if:
It is believed to be in the public good that the person subject to the deportation order is removed from the country.
The individual (i.e., the foreign national) is the spouse, civil partner, or the child of the person subject to a deportation order.
Additionally, if a foreign national over the age of 17 years has committed a criminal offense, in all likelihood the court which sentenced the individual will recommend that the individual will be deported after completing their prison sentence.
Do note that once you have been given a deportation order, you may not be able to re-enter the UK, even as a tourist on a standard visitor visa.
Understanding Administrative Removal:
It is the process by which individuals who have not followed the rules surrounding immigration to the UK, may be removed by the Home Office.
This process can be used for:
Overstayers
Illegal Entrants and those who have been refused a leave to enter / remain
Those whose leave to remain has been curtailed, cancelled, or revoked
Family members of the above groups
If an individual is subject to an administrative removal from the UK, he/she may also have a re-entry ban which means they will not be allowed to re-enter the UK for a period of one to ten years.
Facing severe circumstances in a country where you are relatively new and do not fully understand the system can be a daunting task for anyone.
This is particularly true if you desire to make UK your home.
We strongly recommend seeking the advice of an immigration solicitors to receive the correct advice.
At BIAAP we have been fortunate to have the resources and experts to ensure that our clients do not deal with these challenges alone and every possible legal channel is explored to prevent your removal from taking place.
This website is for informational purposes only and does not contain legal advice. As the law is subject to changes and updates, please do not act and/or refrain from acting based on anything you read on this site. Always seek legal assistance when required from a accredited and practicing professional i.e. solicitors. BIAAP (Brightway Immigration and Asylum Practitioners) is subject to and upholds the laws of the United Kingdom and adheres to the code of conduct required by our profession.