An Expert in Business Immigration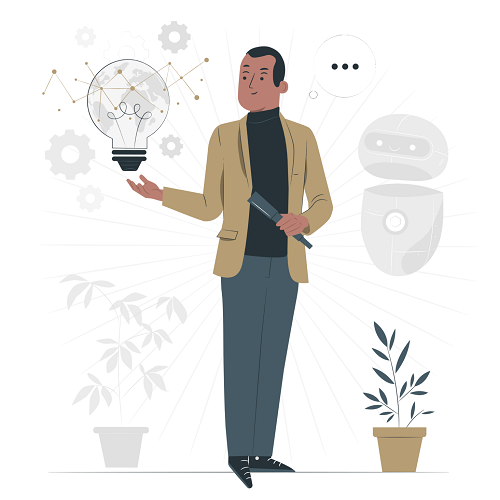 Innovator Visa
The hallmark of a great innovator, entrepreneur and / or businessperson, is knowing when to seek advice – but also from whom!
From your initial contact with BIAAP to the satisfactory conclusion of your case, you will benefit from the personal and professional experiences of your lawyers to ensure that you receive commercially astute and proactive legal advice.
The most important of this advice is understanding the nature of the work you wish to do in the UK and which visa category best suits you and our recommendation is that it is always good to seek the advice of a professional legal practitioner.
This is ever more important today – bearing in mind the changes brought forth by Brexit and subsequent country specific special deals being negotiated by the government) and appreciating that for you speed and efficiency might be more important than cost.
Please continue reading for an overview of the Innovator visa:
It has been created with the non-EU experienced businessman in mind Continuing with the UK's long-standing tradition of market leading innovation in all fields, the innovator visa is structured bearing in mind not only the success of the applicant but also the growth of the UK economy and contributions to humanity.
Basic Criteria:
Be at least 18 years
Knowledge of English
Proof of Identity
Providing necessary documents that fulfil the requirements
All documents must be made available and must fulfil necessary requirements
Assessment and subsequent Endorsement of your business or business idea by an approved endorsing body
Financial Information:
Proof of Funding source:
Availability of personal maintenance funds of at least £1,270 for 28 consecutive days in your bank account before you make a fresh application or apply to switch to this visa category. If your dependants are joining you additional funding proof would be required.
Fees for Visa application*:
If your application is from outside the UK a fee of £1,021 applies for you and for each of your dependants
If your application is from within the UK to extend or switch to this visa, a fee of £1,277 applies for you and each of your dependants
Payment of healthcare surcharge:
Possible payment of £19.20 to submit bio-metric information
Proof of availability of up to £50,000 in investment funds to set up a new business**
If partnering with a another applicate, you may combine your funds, e.g. two applicants have a combined fund of £100,000
*fee for applicants from certain eligible countries is automatically reduced by £55
**investment funds may only be used towards a business and not personal maintenance
Specific Eligibility Requirement:
The business or business idea must be endorsed by an approved body
The business must be new, this visa cannot be used to join an existing business
The business that is to be set-up and run must be innovative – something that is unique in the market
The business should be viable, with potential for growth
Other Details:
If your endorsement is withdrawn, you must apply with new endorsement if you wish to stay
With the Innovator visa you can: (if eligible and apply for indefinite leave to remain in the UK (conditions apply))
set up a business or several businesses;
work for your business;
bring your dependants
This visa cannot be used to:
do any work outside your business;
work as a professional sportsperson and
to receive any benefits related to public fund or the state pension
Notes on Duration and Application:
This visa is valid for 3 years, and you can either come to the UK on this visa, or switch to this visa, if you are already in the UK
You can apply to extend this visa. There is no limit on how many times you can extend
You may be able to apply for settlement once you've been in the UK for 3 years
How you apply depends on whether you're:
you are outside the UK and are coming to the UK;
or if you are inside the UK and extending or switching from a different visa.
Getting a decision: usually this is within 3 weeks if you're outside the UK and 8 weeks if you're inside the UK. In certain situations, you may be able to pay for a faster decision.
If your application is successful, you'll get a full list of what you can and cannot do with an Innovator visa.
Do note that all terms and conditions of the Innovator Visa are subject to change, and you should always consult a legal professional, if you are having trouble navigating the system.
We at BIAAP look forward to the opportunity to be part of your new or continuing journey in the UK.
This website is for informational purposes only and does not contain legal advice. As the law is subject to changes and updates, please do not act and/or refrain from acting based on anything you read on this site. Always seek legal assistance when required from a accredited and practicing professional i.e. solicitors. BIAAP (Brightway Immigration and Asylum Practitioners) is subject to and upholds the laws of the United Kingdom and adheres to the code of conduct required by our profession.